Kingdom Advancement: Impact
A conference designed to empower and equip you to impact your spheres of influence. From your home to the nations!
Isaiah 58:12 - Those from among you shall build the old waste places; you shall raise up the foundations of many generations; and you shall be called the repairer of the breach, the restorer of streets to dwell in.
Every day we see people on our streets who are looking for hope and answers. They long for peace, purpose, and someone to help them make sense of the chaos. You may not realize it, but you were created and designed to be a change agent, a difference-maker, and an atmosphere shifter. God desires to fill you with His Spirit and release wisdom and revelation in and through you, empowering you to change and impact people, families, businesses, governments, and nations. For far too long the church has left a void in the realms that influence society. It is time to be restorers and rebuilders and raise up the Godly foundation stones once again.
Join us for three days as we unpack how to walk with God's wisdom and power as His mighty ones on this earth.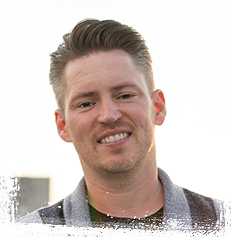 Senior Leader @ Generation One
MI U.S.A.
Drew Neal is a strategic thinker and a friend of the holy spirit. He and his wife Melissa have been married for 15 years and lead generation one church in Metro Detroit. Ministering for nearly 20 years, Drew also travels as a trainer and speaker for developing a Kingdom culture in your sphere of influence. Drew specializes in activating prophetic & apostolic life skills, entreformation (sustainable transformation through entrepreneurship), and generational synergy.
Steven is from the United Kingdom and has worked as a Bible teacher and outreach director with Youth with a Mission and church networks around the world. He has travelled and ministered in 50 nations and started a renewal network for YWAM Europe bringing revival and refreshment to new and long-serving missionaries. Steven has most recently been involved in outreaches, conferences, and training pastors in Africa and Asia. He is currently based in Canada with his wife, Andrea, and three children. Steven has a passion to see the church strengthened, society transformed, and hundreds and thousands of people around the world saved.
Schedule:
Thursday October 24
7:00pm - Session 1
Friday October 25
10:00am - Session 2
12:00pm - Free Lunch
2:00pm - Panel
7:00pm - Session 3
Saturday October 26
10:00am - Session 4
12:00pm - Impact Lunch ( Dining out into the community to impact those we meet)
2:00pm - Session 5